THE ESSENTIAL MENTAL, EMOTIONAL, AND BEHAVIORAL SKILLS YOU NEED TO CREATE WEALTH IN EVERY AREA OF YOUR LIFE.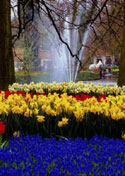 This is the online version of our popular prosperity course. The Creating Wealth course guides you in finding and understanding the unconscious, limiting beliefs that have been holding you back from creating what you want in life, whether it is more money, a rewarding career, a loving relationship, or improved health. Although the focus is on prosperity in the form of money and material things, the concepts will clearly demonstrate how to manifest anything you want.
This ten session course includes a 30 page Creating Wealth Growth Book which contains awareness exercises and skill building exercises that are completed along with the online sessions. Each exercise is carefully designed to assist you with powerful insights and rapid growth. Audio clips are included with each session so that you are experiencing multiple modalities for learning.
This life transforming course:
Empowers you in your relationship with money and other forms of prosperity by releasing limiting beliefs and practicing new ways of thinking about prosperity

Provides assessments that create insights for you in how you currently deal with money on the practical, emotional, and spiritual levels

Assists you in developing new or improved skills for accepting the prosperity of the Universe that is just waiting for you to receive it

Assists you in deepening your Trust in the flow of Universal abundance

Inspire you with the unlimited possibilities in your life; to help you identify your life's purpose and the work that would express that purpose most effectively

Supports you in creating your "new story" about prosperity.
This ten session course includes a 30 page Creating Wealth Growth Book.
REGISTER HERE
Lifetime membership is just $79, one time.
Remember, registration for ANY course gets you LIFETIME ACCESS TO ALL courses.
Audio introductions:

Click the PLAY (>) button for an audio introduction to Meditation from Patricia

Click the PLAY (>) button for an audio introduction to Meditation from Rick